Before my flight, I enjoyed sketching during waiting time in the Narita international airport.
First, I drew this United airplane (which I didn't use this time)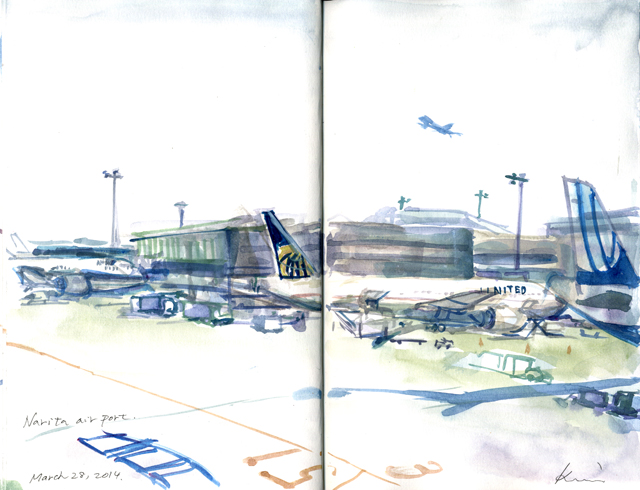 Next, I drew interior.
At night, still I had time to kill, tackle to capture...
And this is the one I flew with.
There were many shops but for me there were nothing to buy, but to draw.
Then, I headed to the UAE, a kind of real dream land with full of spectacular, world No. 1's.